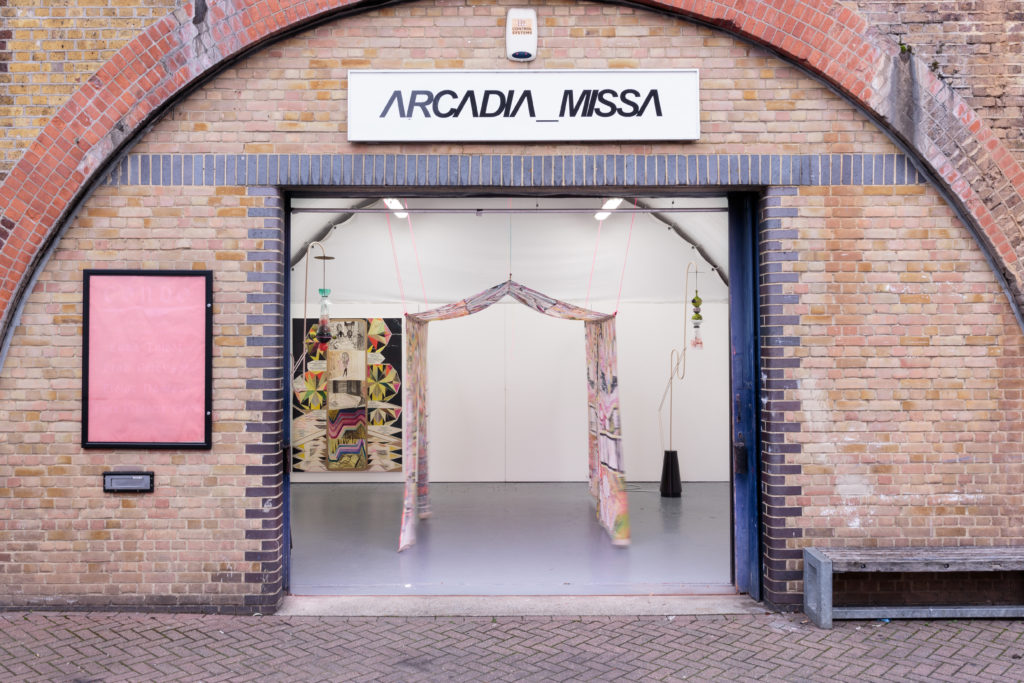 This year Arcadia Missa is hosting VI, VII Gallery Oslo and together presenting the following artists:
Emma Talbot (b. 1969, West Midlands, UK) lives/works in London. Studied at the Royal College of Art London.
Previous exhibitions include: Unravel These Knots, Freud Museum, London; Time After Time, Petra Rinck Galerie, Düsseldorf; Step Inside Love, domobaal, London; Comic Tragics: The Exploding Language of Contemporary Comic Art, Art Gallery of Western Australia, Perth, Entrance and Exits, Gallery 22, Bristol; Means of Escape, Mrs Rick's Cupboard at Primary, Nottingham, UK; Ghost On A Wire, Objectifs Centre for Photography and Film, Singapore.
Than Hussein Clark (b. 1981, USA, New Hampshire) studied at the University of Edinburgh, and graduated from Goldsmiths College. He is a founding member of Villa Design Group. Previous exhibitions include: A Month in the Country, Karin Guenter, Hamburg; Tete-A-Tete (A Dolls House), Frans Hals Museum, Haarlem; Tragedy Machine (with Villa Design Group), MIT, Cambridge, Mass; The 2016 Liverpool Biennial (with Villa Design Group); The Violet Crab at DRAF, David Roberts Art Foundation, London; DEBTS (Erotic Review Sinai), Futura, Prague; Republic Authorizations (L'Aigle à Deux Tetes), Mathew New York, New York; A Summer's Rest (Je T'aime Mont Blanc), with Villa Design Group, LISTE Performance Program, Junges Theater Basel; Inauguration of the Russian Season: The banquet (with Villa Design Group); Waves (Das Gluckliche Rothschild), Mathew Gallery, Berlin; Royal Institute of British Architecture, London; The Pool's Edge or Gstaad Will Never Change, Swiss Insitute, New York. Clark lives and works between London and Hamburg.
Brad Grievson (Born 1986, Milton Keyes, England) lives and works in London.
Solo and two person exhibitions include To the Editor, Dear Sir, VI, VII, Oslo; Brad Grievson, Carl Kostyál, Stockholm; Another Room, Brad Grievson with Peter Gidal, Supplement gallery, London.
Previous group exhibitions include Like A Virgin, VI, VII, Oslo and Brad Grievson at the Italian Cultural Institute, London, invited by Eugenio Re Rebaudengo.
Eloise Hawser (b. 1985, London) lives and works in London.
Solo and two-person exhibitions include: Lives on Wire, ICA, London; Sol LeWitt and Eloise Hawser, Vistamare, Pescara; Hawser / Hofer, MUMOK, Vienna and Haus de Braut, VI, VII, Oslo.
Group exhibitions include: The History of Nothing, White Cube, London; Surround Audience: 2015 Triennial, New Museum, New York; The Weight of Data, Tate Britain, London; Europe, Europe, Astrup Fearnley Museum, Oslo; I am attracted none the less, their variousness, their ingenuity, their élan vital, and that something, essence quiddity, I cannot penetrate or name, Casey Kaplan, New York; Of Love, Pain, and Passioned Revolt. (Then Farewell, My Beloved, 'til It's Freedom Day), Zero, Milan; One After One, Vilma Gold, London.
For further information on Emma Talbot please direct inquiries to Zhoe Granger +44 753 0983 345 / zhoe@arcadiamissa.com
For further information on Than Hussein Clark, Brad Grievson and Eloise Hawser please direct inquiries to Esperanza Rosales +47 902 79 862 / Esperanza@vivii.no