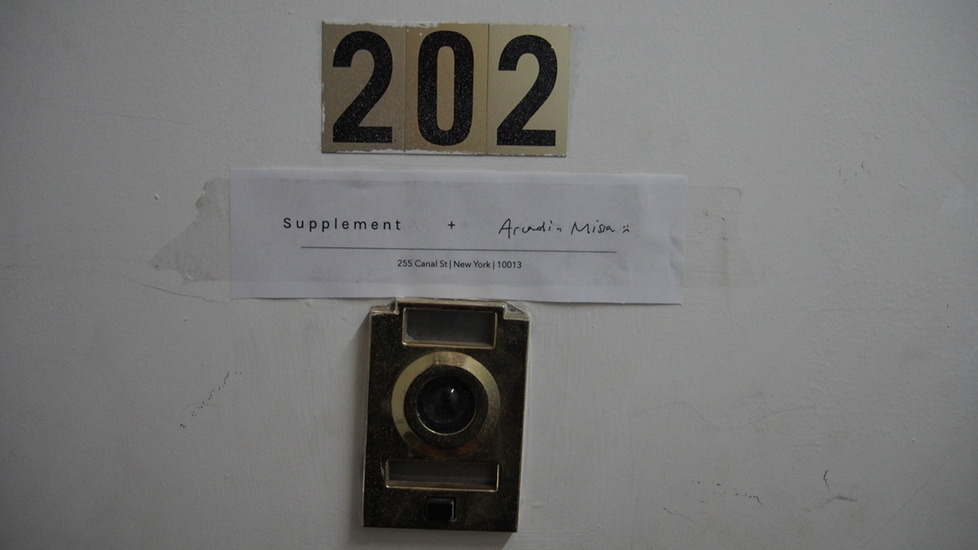 Arcadia Missa & Supplement
255 Canal Street, New York, NY 10013, US
Everyone is Rich Now Apparently
Title taken from painting by Gaby Sahhar.
Arcadia Missa:
Amalia Ulman
Gaby Sahhar
Supplement:
Gabriella Boyd
Philomene Pirecki
Arcadia Missa and Supplement present a joint exhibition at (gallery address), with work by Amalia Ulman, Gaby Sahhar (AM) and Gabriella Boyd, Philomene Pirecki, (SUP).
Land use planning. Area Zoning. So many students have romantic notions of psychogeography. Cities and walls are built by men. The walkie talkie burnt the car parked on the side of the street, no one ever checked the architect's CV. Occupying space and owning space are different things, and the space that you exist in is always both psychic and material. Has anyone ever asked you to have some perspective?
Following this group show Arcadia Missa & Supplement will be occupying the space alternately, running individual programmes.
For more information please contact:
Rózsa Farkas, Arcadia Missa, rozsa@arcadiamissa.com www.arcadiamissa.com
Thom O'Nions, Supplement, thom@supplementgallery.co.uk www.supplementgallery.co.uk