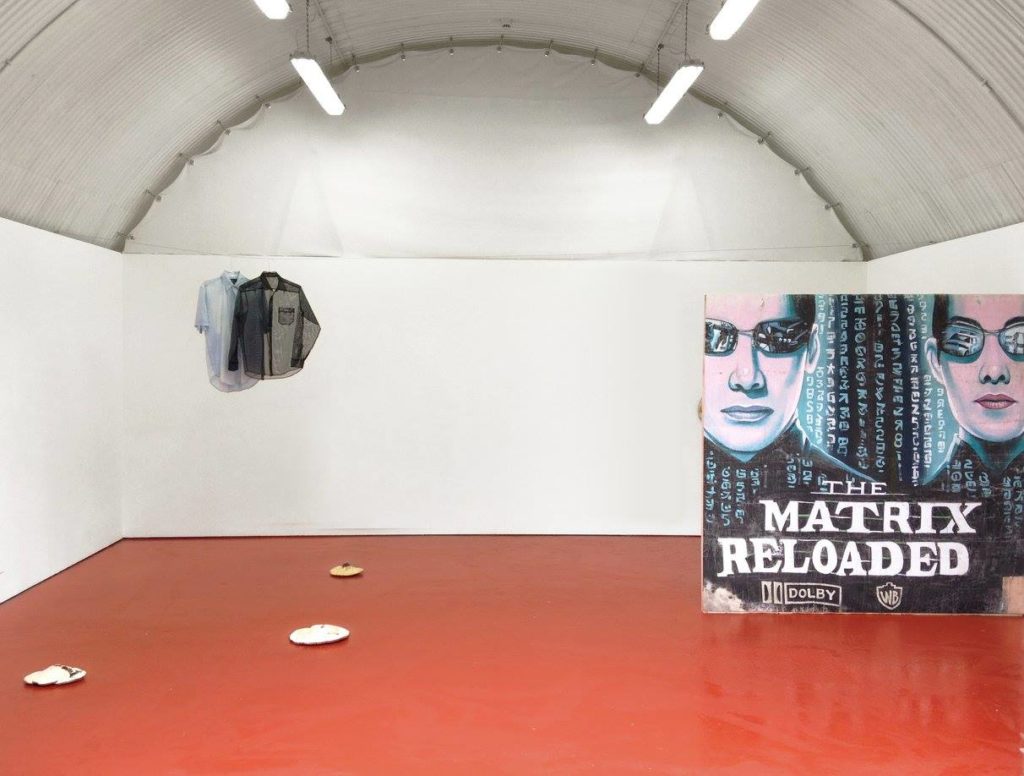 In 1949 Pier Paolo Pasolini produced a series of political posters as a call for action for the people of Casarsa della Delizia, prompting them to participate in the civil life of post-fascist Italy. The posters deal with specific political events of the time, as well as more ideological issues like the struggle for peace and class consciousness. Pasolini would write these posters and then ask people from his native village to reproduce them and post them around the town.
Pasolini's idea was to help give voice to his remote community via the texts he wrote for the posters and the collective craft of their reproduction.
For the exhibition pindul's rewards, Carlos Reyes has been working with the Centro Studi Pier Paolo Pasolini in Casarsa, Italy. In dialogue with the posters and collages produced by Pasolini in his 20s, Reyes has re-calibrated the historical documents by separating their content from their substrate. The texts, often written in a mostly forgotten dialect will be re-performed in the exhibition space, as take-away posters and projections onto organic matter. While their message implicates a relationship with the future, a teleological alchemy between a science fiction poster and a space age material invented as a liquid rocket fuel, allude to Pasolini's political and artistic legacy vis a vis the flagrant actualization of many of his warnings regarding the struggle for common good and the contradictions of intolerance and globalism.
Organised by Alessandro Bava
Laser-Etched Dried Reishi Mushrooms
Dried Reishi Mushrooms
Hand Painted Padded and Stretched Film Poster, Wine Glass with Rare Earth Magnet and Ferrofluid
Tile Red Floor
Gauze Mesh Shirt
Laser Etched Denim Shirt
Posters in Document Projector, Projection